We all know about "Spring Cleaning,"- but what about Spring Organizing?! Cleaning is no fun, but organizing can be (and a big sigh of relief)!
Which means its time to put away the heavy sweaters,winter jackets and thick blankets for the season! Since the weather starts to warm up there is no need for us to have warm AND cold weather clothing and accessories out at the same time – together they just take up space. Swap them out for the warm(er) month items and pull out a few storage bins to sort and store the winter items.
This is also a good time to purge
any worn out, unused or unwanted items!
(As I have mentioned in past blog posts. Season change is a good time to do the clothes hanger purge trick! Pick a start day, in this case the first of the upcoming season, turn all your hangers backwards (so it is not easy for the hanger to just come off the bar). This takes only a minute! When you wear that item out, take it out and hang it normally. At the end season, any hanger that is still backwards, you know you don't wear, purge it!)
Round up the Garage
This will be one of the more commonly used spaces in the warmer months. Whether you are just going in and out for gardening supplies or its the place you hang out; bottom line, things need to be in place. The garage is a place that is easy to sort and put into categories to easily declutter this space.
Clear the Fridge
Take a few minutes to go through the fridge and pantries to check for expired, or close to expiring foods. This is a good time to wipe everything down but throw out any old food or things that are not being eaten. Heck, our diets change from season to season, its time to clear out the old and in with the new fresh grocery list!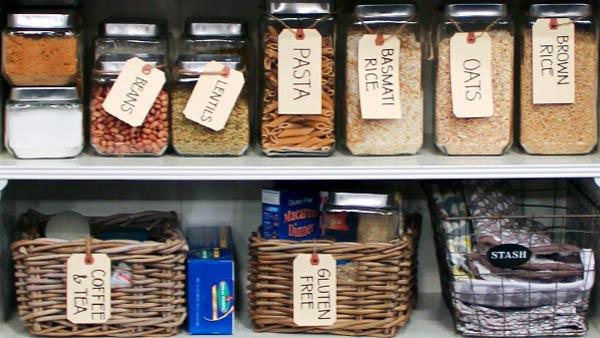 None of us enjoy the piles of mail that are laying on the counter or the last minute items that we threw into the garage and know we wouldn't see for another season, and quite frankly the cold winter months makes us all a bit lazy. Take about 10 minutes in each room of your house to go through and throw out and old bills, throw out any ratty items, and
sort items that need a proper home.
Its time for the windows and doors to be open and people will be visiting, a clear organized home will be a sign of relief!
And of course we all know what spring cleaning is, clean up as you go! Take a few minutes in each area you organize to wipe a counter and dust a shelf 🙂 Happy Spring!